Promotional products
Promotional products work as a useful marketing tool for your clients to help remember your brand. With the help of laser engraving, we provide permannent branding solutions and help you to make your business stand out from the crowd.
To know more about our bulk quantities and prices, contact our team here.
Light up pen with stylus
A useful and an inexpensive way for businesses to do their marketing.
Metallic finish barrel is laser engraved and upon pushing the stylus, logo lights up.
To get a quote, please contact us here.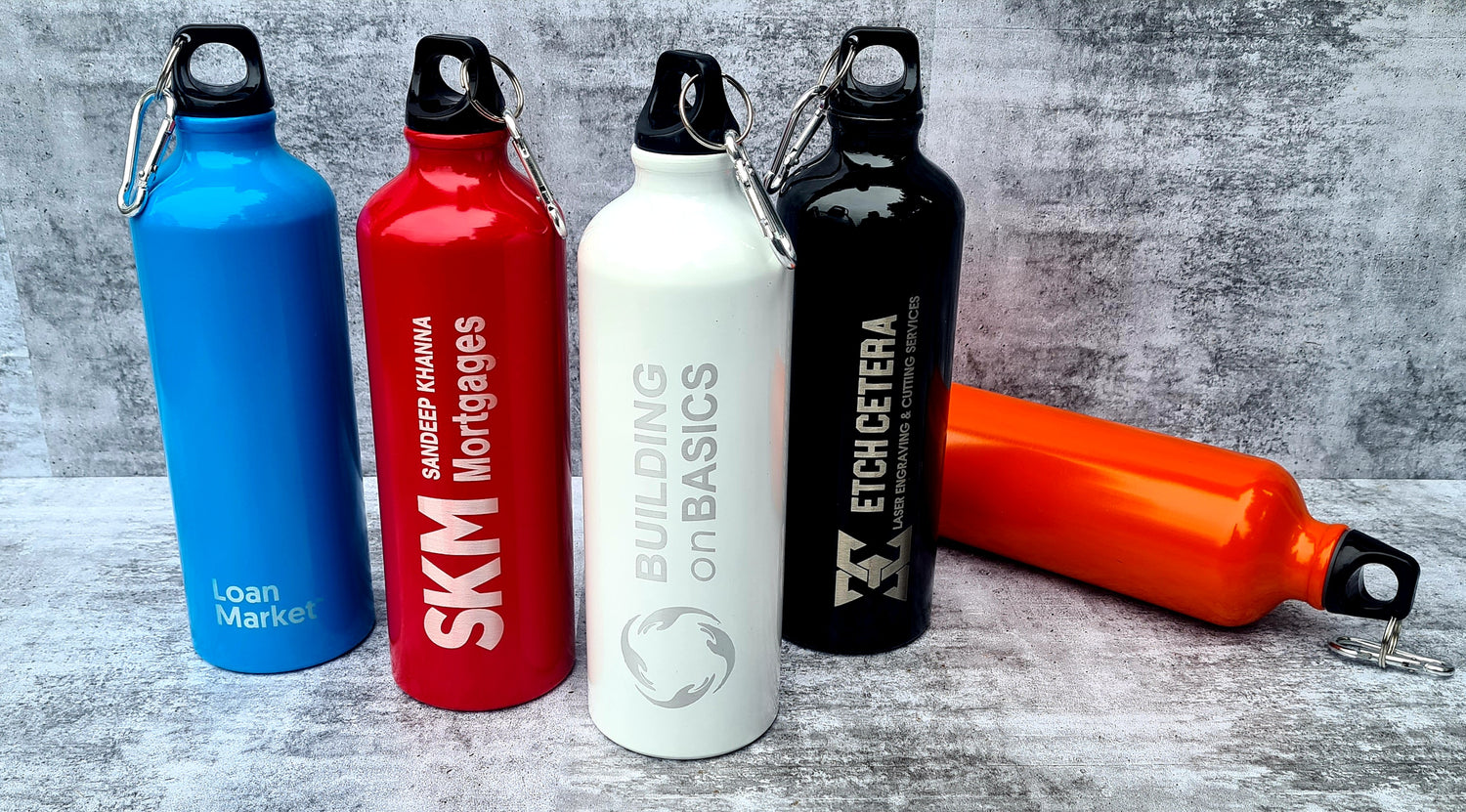 Engraved metal drink bottles
These metallic drink bottles serve as a good promotional item and can be engraved with your logo. The carabiner clip helps make it travel-friendly.
To enquire about bulk quantities, prices and colour options, contact us here.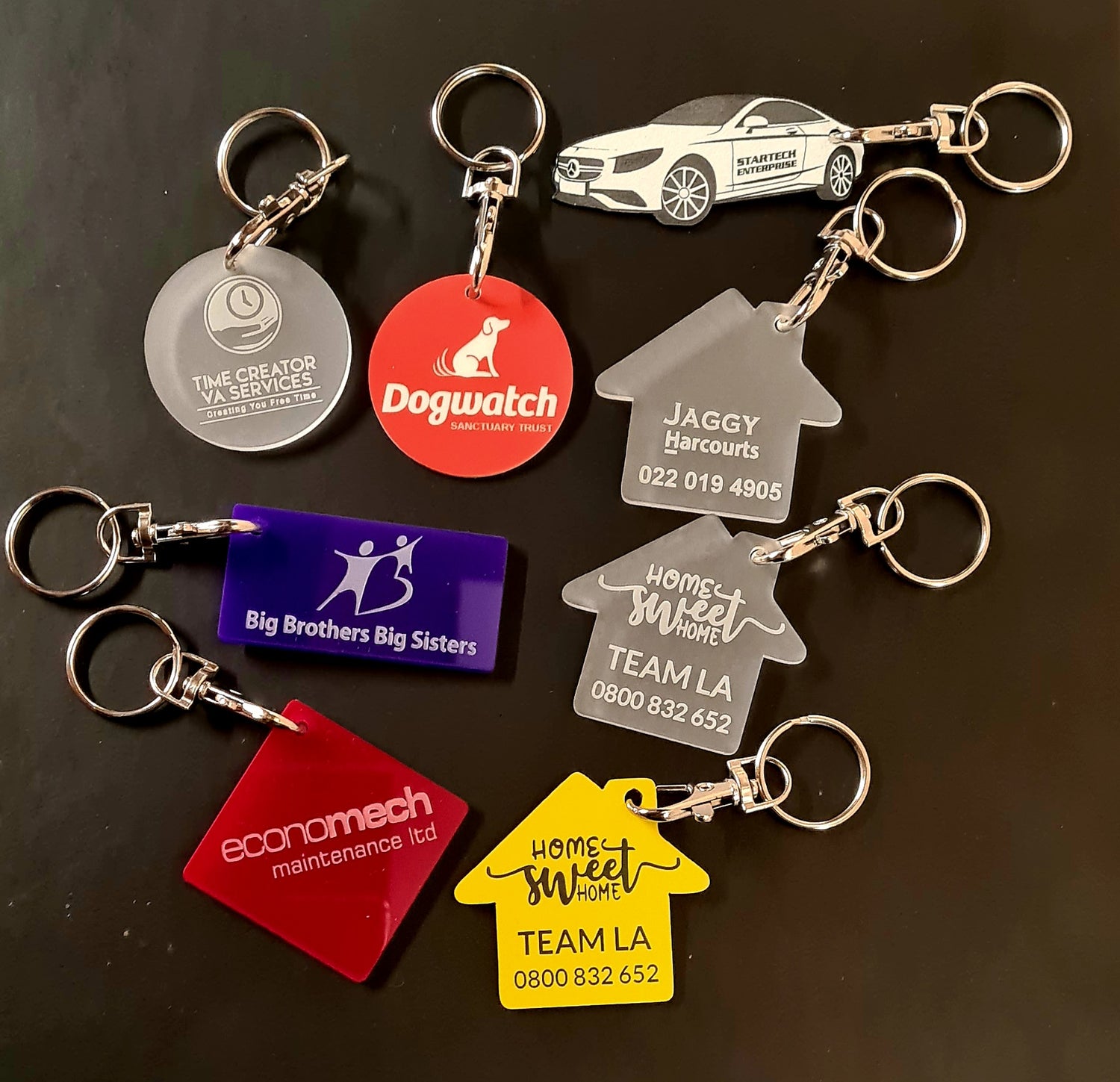 Custom design and made keyrings
With the help of laser cutting and engraving, we can custom make keyrings into any design and shape such as flowers, cars, houses and so on with your branding.
If you have creative ideas of your own, contact us here and we will work together to turn them into reality.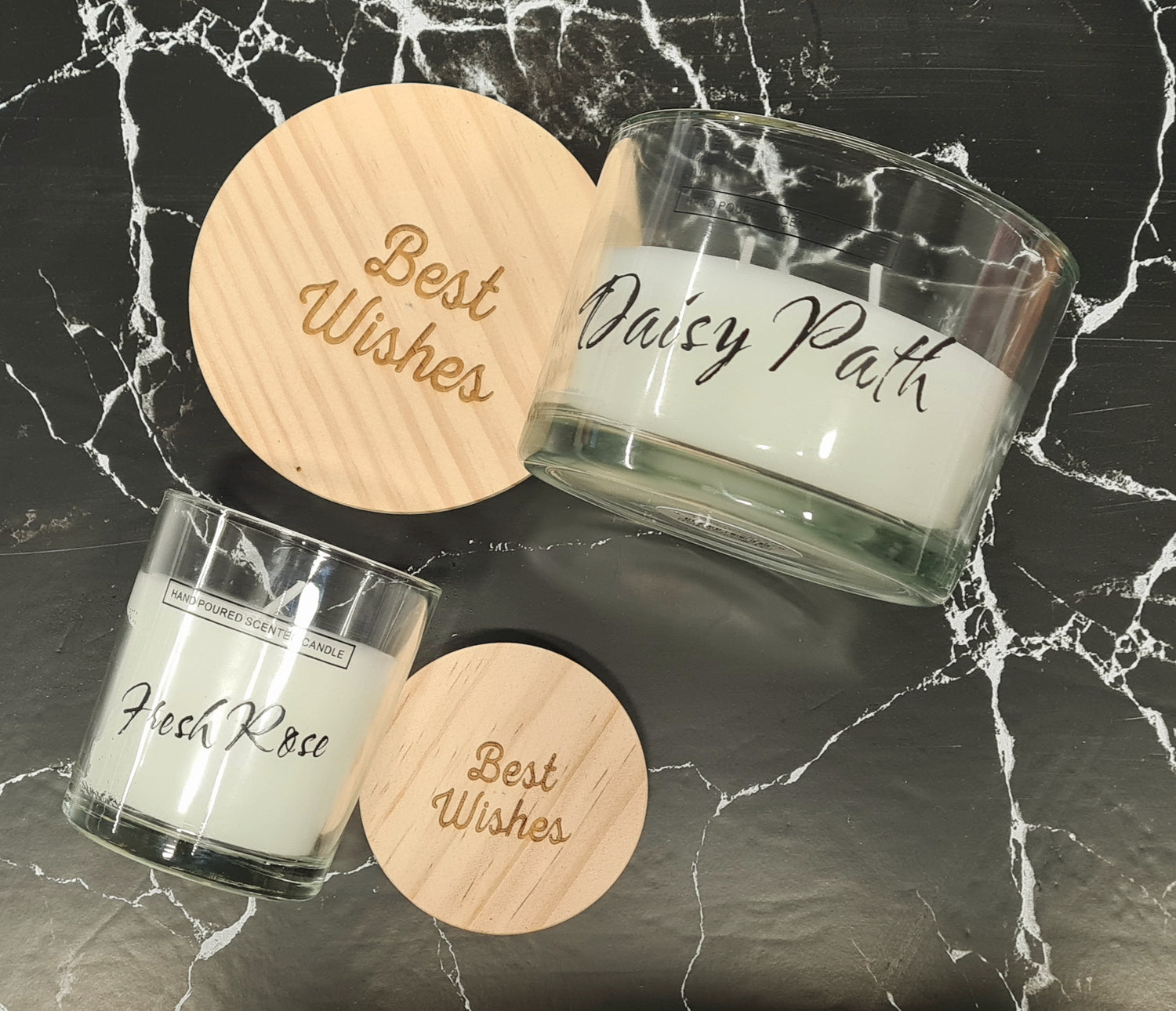 Branded scented candles
A budget friendly gift option which can be branded with your logo and can serve as a client or staff appreciation gifts. these can be included into y our custom giftboxes if required or sold individually.
Two sizes are available : Small with single wick and large with double wick.
Send us your enquiry here.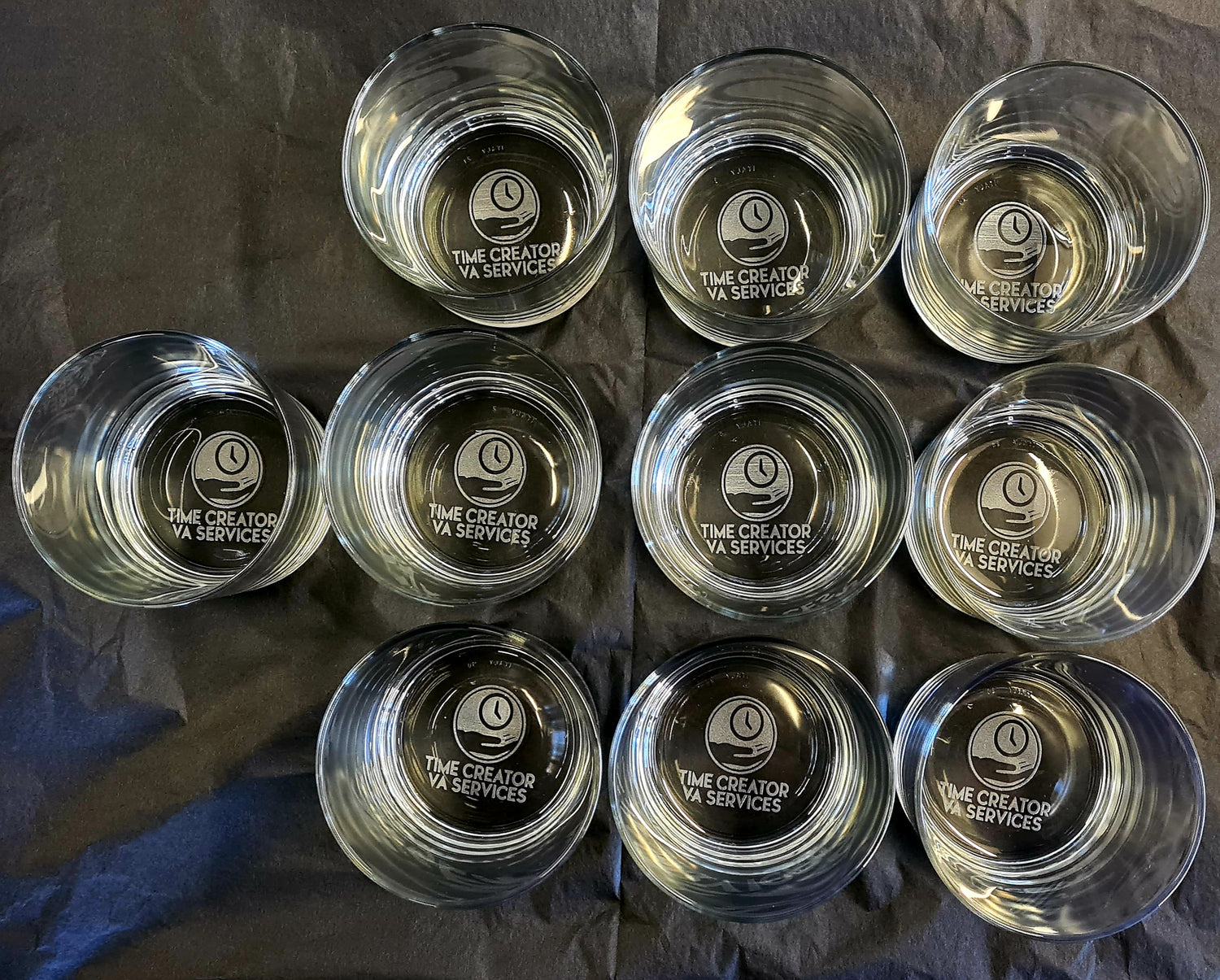 Bottom engraved glass tumblers
A unique gift which can be engraved with your logo on the bottom and can be further made into sets or sold individually.
Customisation will be done through laser engraving which help provide permanent branding.
Know more about this product and prices here.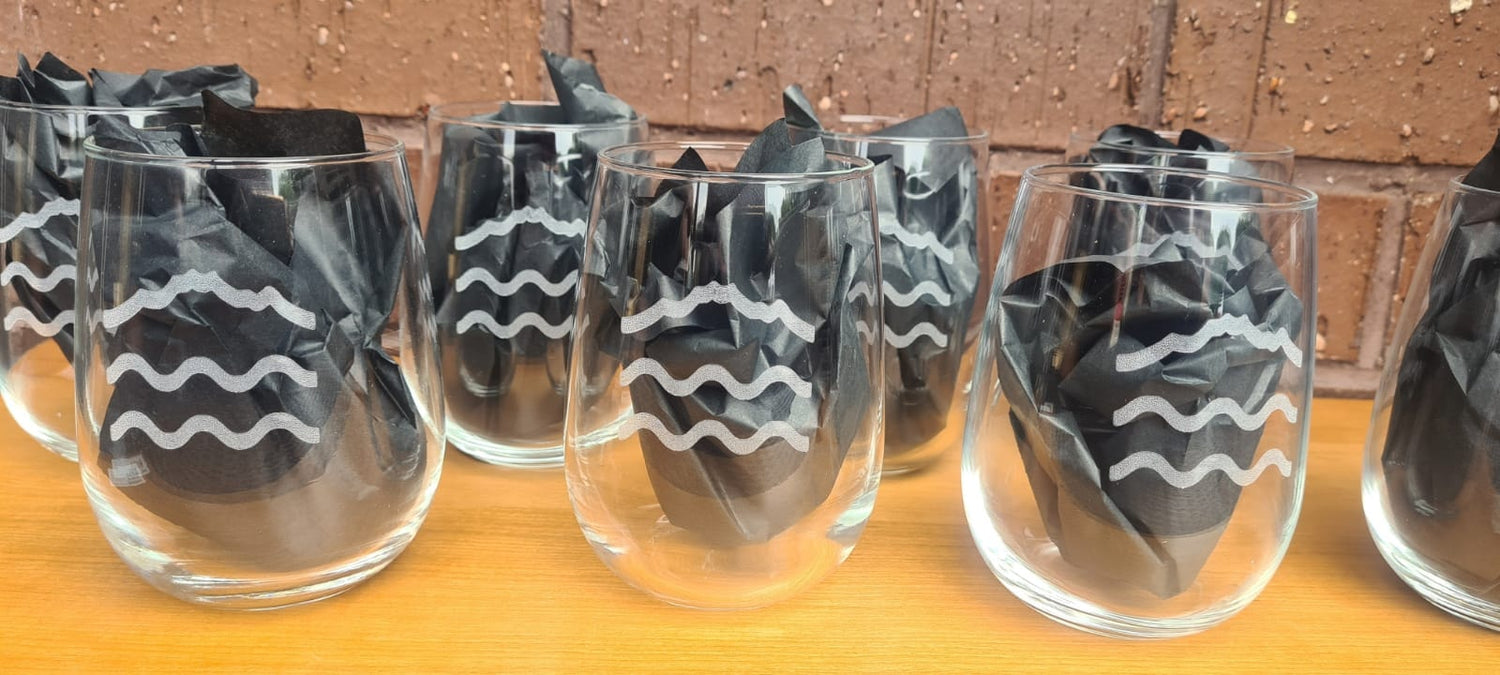 Stemless wine glass
Etched stemless wine glass make a classy gifts for corporate and add a personal touch for restaurant businesses.
Laser engraved with your logo or an event with precision.
For bulk prices and qunatities, contact us here.
Branded slate coasters
Pair your stemless glass wine or glass tumblers with laser engraved slate coasters to make a perfect gift.
They are also sold as a set of 4.
Slate is a natural product and it's engraved to it's natural etch.
To enquire or know more about our branding methods, contact us here.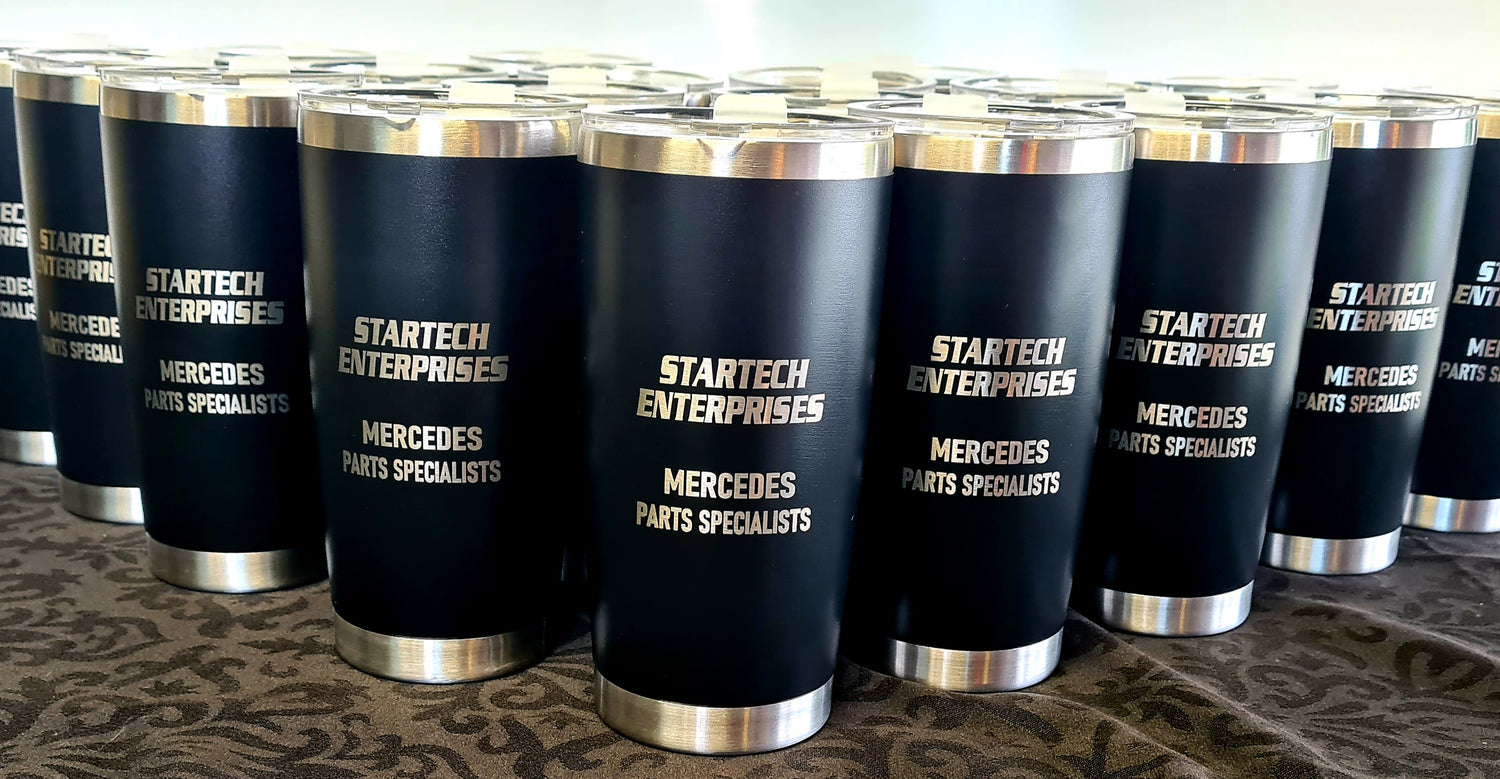 Insulated tumblers with branding
High-quality stainless steel tumbler is laser engarved with your logo to a shiny metal finish and is double insulated. It also has a spill-proof lid and capacity of 600ml.
Various colour available such as white, black, pink, blue, light blue, green, rust red.
For all enquiries, contact us here.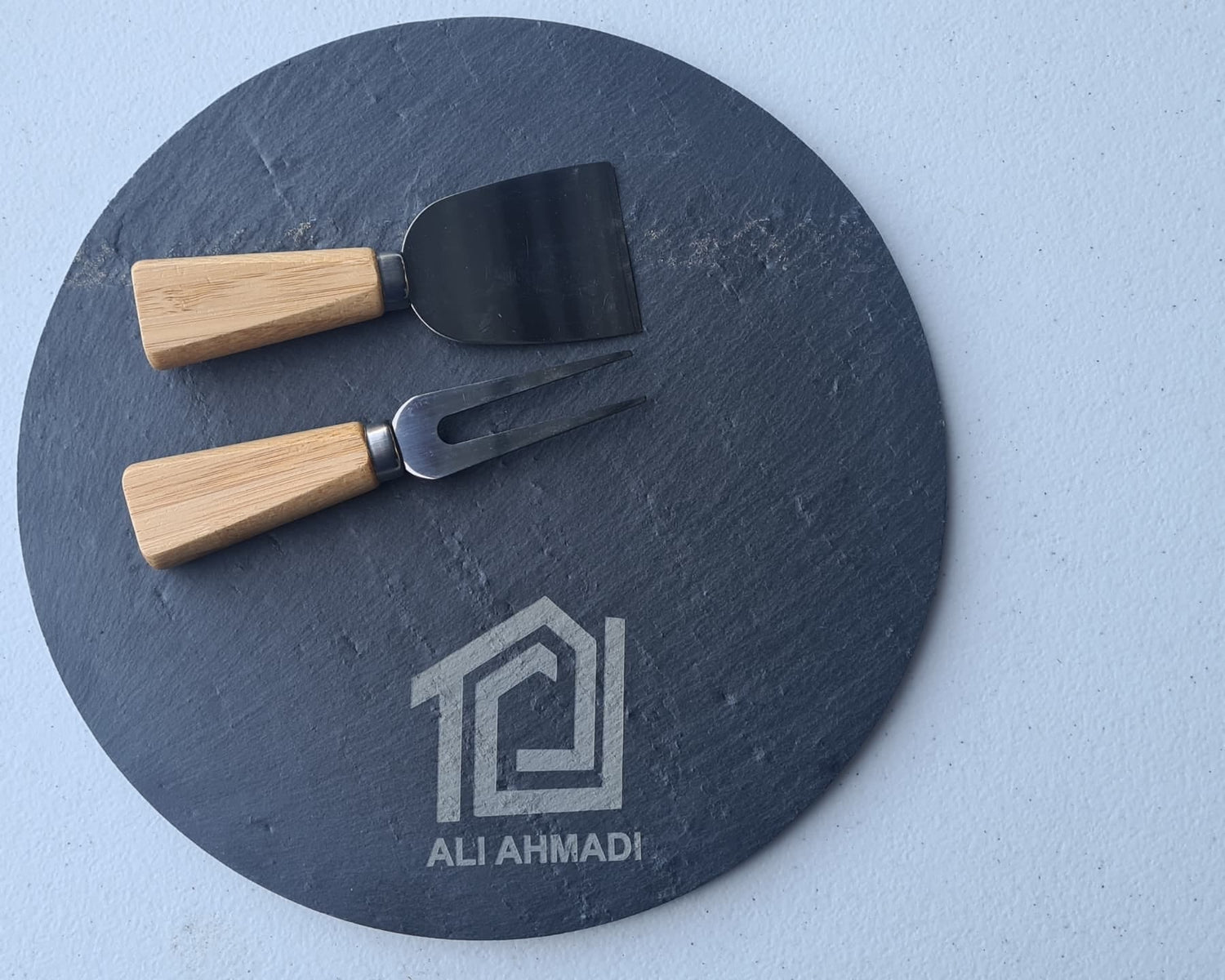 Engraved slate Cheeseboard with knives
Luxury round slate cheese board set which includes a cheese knife and fork with natural bamboo handles. The cheese board has non-slip polyurethane pads on the base and the set is presented in a stunning corrugated cardboard gift box that opens like a book.
Logo is laser engraved to it's natural etch.
For bulk pricing and quantities, get in touch with our team here.